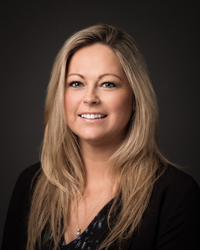 Kareena Lofts – Legal Executive
B.A., M.I.I.L.Ex, CG (Affiliated)
Kareena manages the New Homes Department within the firm, on behalf of a number of developer clients.
She has a wealth of experience in conveyancing and is responsible for overseeing the sale of units within residential dwellinghouse and apartment schemes nationwide, from contract to completion.
Kareena's expertise lies in conforming with the requirements of various areas, such as MUDs Act regulations in managed schemes, private developments of different complexities, varying lenders' requirements, the incorporation of companies, the releasing of security, the registration of titles and the requirements of various state bodies, Local Authorities and third parties alike, throughout the sales process.
Additional Information:
Over 20 years legal experience
Admitted to the Irish Institute of Legal Executives in 2007
Years with the firm: 10+
Qualifications and Memberships:
Certificate in Company Secretary Law & Practice – Law Society of Ireland & Chartered Governance Institute UK & Ireland – Affiliate Membership
Full Membership of the Irish Institute of Legal Executives (M.I.I.L.Ex)
Bachelor of Arts in Law (Dublin Institute of Technology)
Certificate Legal Practice & Procedure (Legal Training Services)
Certificate in Business (Office Information Systems) (Cw IT)